Contact Us

More about the practice:
Contact Details: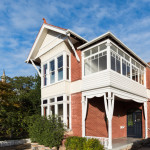 Telephone:           (03) 62240935
HealthLink:           HOBOCMED
Email:                  reception@201davey.com.au
Postal Address:   Hobart Occupational Medicine, 201 Davey Street, South Hobart, Tasmania, Australia 7004
Appointments:
Referrals:
A referral from your general practitioner is usually required.  It is best if the referral is sent through to the practice so that our doctors can consider the urgency of an appointment and allocate sufficient time.
Contact reception on 03 62 240 935 to discuss arrangements for an appointment.
Assessments can be arranged by telephoning reception on  03 62 240 935. Normally assessments take 1-2 hours and due to associated report writing requirements only limited appointments are available through the practice.
Non-attendance fees apply where there an arranged appointment is not cancelled at least a full business day before the scheduled appointment.
Access to Medical Records:
See the practice policy on provision of reports and file copy requests: