Independent Medical Examinations
Both Dr Sharman and Dr McArdle provide independent medical assessments (IME's). They are specialist occupational physicians – Fellows of the Australasian Faculty of Occupational & Environmental Medicine utilising their broad knowledge and experience in occupational medicine in a variety of roles over 30 years to provide comprehensive, objective and evidence-based assessments for legal, employment or insurance purposes.
Both doctors have continuing involvement as treating practitioners, ensuring opinions reflect current management practices for work-related injury and disease.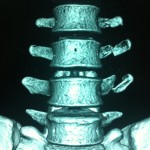 As independent medical assessors, our doctors do not take on responsibility for treatment or ongoing management. That would be unethical without agreement by all parties (especially the injured worker) to such change in role.
Independent Medical Assessments can focus on particular issues.
We can provide independent advice about injury management i.e. the appropriate combination of medical and allied health treatment and vocational rehabilitation activity to achieve the best possible health and rehabilitation outcome.
Dr Sharman is accredited by WorkCover Tasmania to assess upper and lower extremity, spinal, nervous system, respiratory, ENT and hearing and skin impairments.  Dr McArdle is accredited to undertake respiratory impairment assessments. Assessment of Whole Person Impairment (WPI) in accordance with legislation is an important aspect of the assessment of residual effect of injuries and determining appropriate compensation.
Prognosis as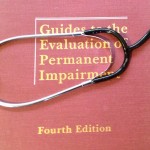 sessments are particularly useful if conducted early in the course of a claim to predict the likely treatment and rehabilitation resources required to obtain the best possible outcome. These assessments take into account a variety of factors, such as the nature of the injury or disease, pre-existing problems and the various individual psychosocial and workplace factors that are known to affect the outcome of injury.
Our doctors have expertise in assessing fitness for work. Independent medical examinations can provide advice to an employer or insurer about whether an injured employee has the capacity to work in an alternative role if they are unable to return to their substantive employment.
See further information:
Medico-legal Reports – terms and conditions