Independent Medical Examinations
Hobart Occupational Medicine is an accredited training practice for the Australasian Faculty of Occupational & Environmental Medicine (AFOEM).
Practitioners conducting IME Assessments
Dr Sharman, as a specialist occupational physician (AFOEM Fellow / FAFOEM) can provide independent medical assessments (IME's). These assessments utilise his broad knowledge and experience in occupational medicine in a variety of roles over 30 years to provide comprehensive, objective and evidence-based assessments for legal, employment or insurance purposes.
Dr Sharman has continuing involvement as a treating practitioner, ensuring his opinions reflect current management practices for work-related injury and disease. He is also an accredited supervisor within the AFOEM training programme,
Dr Sharman is accredited by WorkCover Tasmania to assess upper and lower extremity, spinal, nervous system, respiratory, ENT and hearing and skin impairments. Assessment of Whole Person Impairment (WPI) in accordance with legislation is an important aspect of the assessment of residual effect of injuries and determining appropriate compensation.
Dr Crowell is an advanced Stage "B" trainee (known as a Registrar) with AFOEM. Due to limited numbers of Tasmanian medical practitioners available to conduct Independent Medical Examinations (IME's) and limitations on travel by interstate practitioners due to COVID19, the practice plans to bring forward Dr Crowell's involvement in IME assessments, under Dr Sharman's supervision. Utilising his occupational medicine, radiology and general practice training and experience, Dr Crowell can assess workers who have sustained musculoskeletal injuries and provide opinions in relation to:
Diagnosis
Causation
Work Capacity
Recommended treatment / management
Rehabilitation recommendations
At present, Dr Crowell cannot conduct Whole Person Impairment (WPI) Assessments, but it is envisaged that he will be able to conduct such assessments in relation to the Upper Limb, Lower Limb and Spine during 2021.
Dr Sharman will review Dr Crowell's reports and countersign his involvement in relation to the quality of the report, but will not be in a position to be directly involved in the clinical assessment, unless arranged in advance.
IME Assessment Principles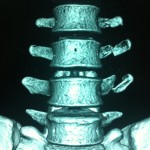 As independent medical assessors, our doctors do not take on responsibility for treatment or ongoing management. That would be unethical without agreement by all parties (especially the injured worker) to such change in role.
Independent Medical Assessments can focus on particular issues.
We can provide independent advice about injury management i.e. the appropriate combination of medical and allied health treatment and vocational rehabilitation activity to achieve the best possible health and rehabilitation outcome.
Prognosis as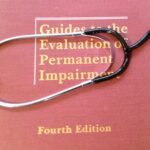 sessments are particularly useful if conducted early in the course of a claim to predict the likely treatment and rehabilitation resources required to obtain the best possible outcome. These assessments take into account a variety of factors, such as the nature of the injury or disease, pre-existing problems and the various individual psychosocial and workplace factors that are known to affect the outcome of injury.
Telehealth or "Face to face" consulting?
Hobart Occupational Medicine will continue to provide all IME assessments as "face to face" consultations, but that policy would be reviewed should Community Transmission of COVID19 be present in Tasmania.
Bookings
Dr Sharman has limited appointments available for medico-legal assessments. Contact reception on 62240935 or email reception@201davey.com.au to enquire about availability of appointments.
For assessments by Dr Crowell, please email Dr Sharman on psharman@201davey.com.au or ring 0419881519 to ensure that the case is suitable for Dr Crowell's involvement.
See further information:
Medico-legal Reports – terms and conditions