Treatment / Complex Case Management
Our doctors have expertise in the assessment, treatment and management of a wide range of work related injuries and diseas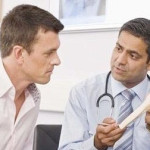 es, including musculoskeletal injuries (involving bones, muscles, joints, ligaments and tendons), back and neck pain and related spinal disorders, chronic pain disorders, occupational respiratory disorders and the spectrum of overuse disorders that can occur in association with repetitive or posturally demanding work. In addition, they can assist with the assessment and management of psychological issues accompanying workplace injuries.
Our doctors can arrange investigations and specialist opinions where required for diagnosis and treatment advice as well as co-ordinate allied health treatment with physiotherapists, podiatrists and psychologists if indicated.
Workplace injuries can become complex due to the the nature of the injury itself, associated psychological problems or due to the difficulties that sometimes occur with breakdown in relationships with the employer and/or their workers compensation insurer. Often this occurs as a result of breakdown in communication.
Our doctors can assist by pro-actively communicating with all parties involved in the management to ensure the most appropriate treatment and rehabilitation is recommended, agreed with insurer and put in place.
Our doctors can take on the role of Primary Treating Medical Practitioner as defined in Tasmanian Workers' Compensation legislation with the agreement of the person involved after discussions with the referring general practitioner. When our doctors take on this role they will usually issue the relevant medical certificates.
Information for Insurers and Third Party Payers
Adverse Event Reporting Policy