Information for Employers
This practice can provide a range of routine employee health and medical assessments relevant to employment.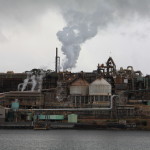 Dr Sharman and Dr McArdle conduct Fitness for Work Assessments to provide information about the impact of health issues on employment where there are concerns about an employee's health or fitness to work. Assessment reports can include advice about management action and recommended health action by the employee.
Dr Sharman and Dr McArdle can visit workplaces to assess the work environment and provide advice on management of workplace risks. Workplace visits can also be an integral part of providing a safe and meaningful return to work programme for an injured employee.