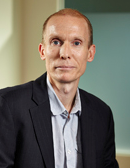 The Pre-Symposium Seminar organised by Hobart Occupational Medicine and presented by Prof Alex Collie from Monash University is full.
The registrations are a veritable "Who's Who" in Tasmania's Workers Compensation Scheme, including doctors, allied health practitioners, rehabilitation providers, lawyers (plaintiff and defendant), employers, regulators and insurers.
If you missed out on a place, please let me know via email psharman@201davey.com.au. You can be waitlisted for a place if there are any withdrawals.
I am very much looking forward to this event.
Peter Sharman