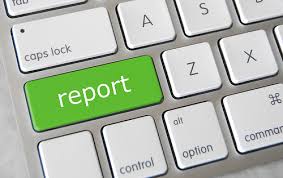 As from 01 March 2016, this practice has introduced a new system to systematically record adverse events affecting workers being managed with the various compensation systems that operate in Tasmania.
This has come about in response to an apparent recent increase in such events and the lack of any available means to track such events through currently available systems.
The prime objective of this system is to provide data to help direct prevention efforts, both within this practice and more generally with the other key participants in the system. The system adopts the same principle as accident and incident reporting aimed at injury prevention i.e. by collating and analysing all types of adverse events, trends and patterns can emerge relevant to prevention activity as well as to assist consideration of remedial action where adverse events occur.
At this stage the criteria adopted for an 'Adverse Event', is any act or omission by a participant in the injury management process (in its broadest sense), breakdown in communication or unplanned event that has the potential to significantly affect a worker's recovery or rehabilitation following a work-related injury or the development of disease. The focus is on events that might contribute to psychological illness (including depression and anxiety states), affect recovery from injuries or delay or prevent effective treatment recommended by the treating practitioners.
Any feedback about this trial would be welcomed.
Peter Sharman
See  link to report form and guidelines